CBIC`s Agency
16/01/2020
CBIC divulga calendário institucional da entidade para 2020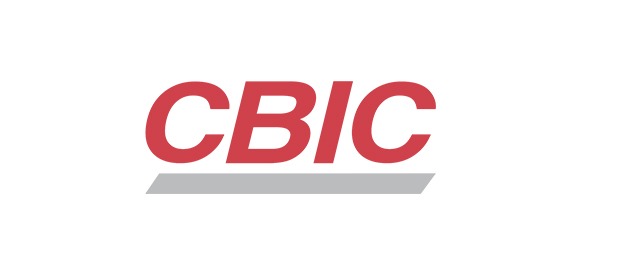 A Câmara Brasileira da Indústria da Construção (CBIC) definiu o calendário institucional da entidade para 2020. A primeira reunião do ano do Conselho de Administração será no dia 12 de fevereiro, das 10h30 às 16h30, em Brasília.
Confira as demais, a seguir: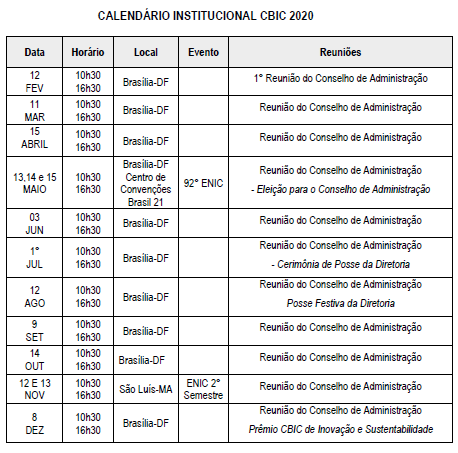 A agenda internacional da entidade inclui:
Eventos da Federación Interamericana de la Industria de la Construcción (FIIC), nos dias 26 e 27 de abril;
Eventos da Confederation of International Contractors' Associations (CICA), previstos para os dias 11 e 12 de maio;
Spring Meetings of the World Bank Group and the International Monetary Fund, de 13 a 19 de abril, e
2020 International Housing and Home Warranty Conference (IHHWC), de 20 a 24 de setembro.